On the day of your installation we're going to walk the yard with you to determine the best layout for you and your dog. Though the years we've seen 1000's of different yards, so we'll provide you with options that have worked well in the past. While there are many options, all layouts are a variation of these three basic designs.
The perimeter Layout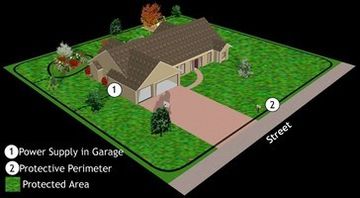 This is by far the most common. This layout allows your dog to have access to both the front and back yard
The Hourglass layout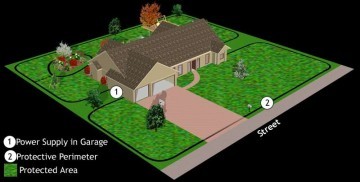 This layout allows your dog access to either the front or the back yard. The entire yard is still fully fenced, it's just split in half. This layout is nice if you have frequent visitors that are not used to dogs. Your dog is safely contained in the back yard so they can't "greet" visitors
Backyard only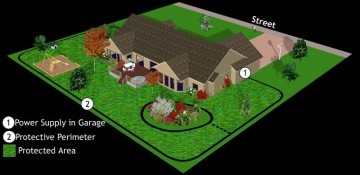 We can fence in the backyard only if you like. This option works very well for condominium installations.